Many of our website's videos include a script on the video page itself
Access the Script button on the righthand side to see the transcript from that particular video (seen below):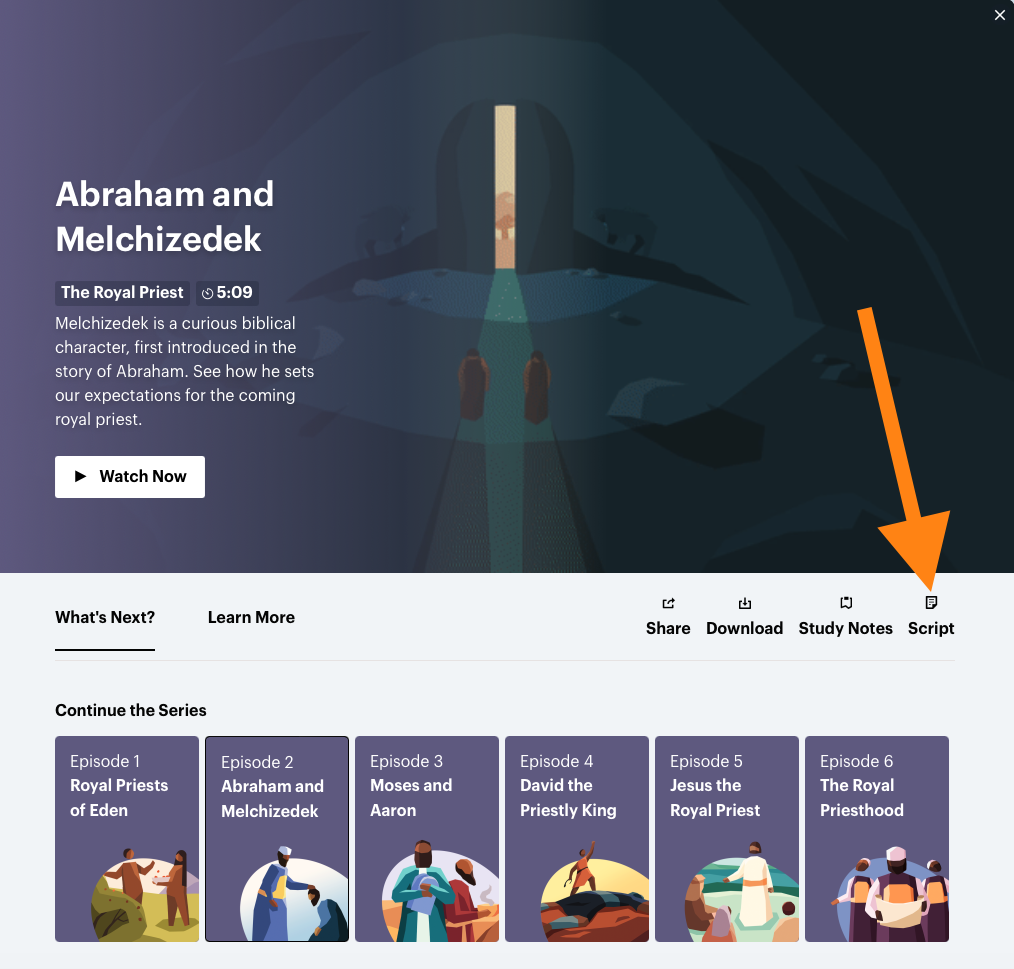 Don't see a transcript on our website?
If we don't have a video script available on our website yet, there's another way to find it: visit our YouTube channel and select the desired video. Once you've gone to the video page, click on the 3-dot icon, located under the righthand side of the video, and then select Show Transcript (seen below):



This will display the entire video's text in a window next to the video currently playing.