How it works
We work directly with international teams to produce fully localized videos for our global audiences.
Our Language Advisors (LAs) review each video throughout its production to ensure cultural accuracy and correct written and audio translation.
Here's a breakdown of the localization process from start to finish.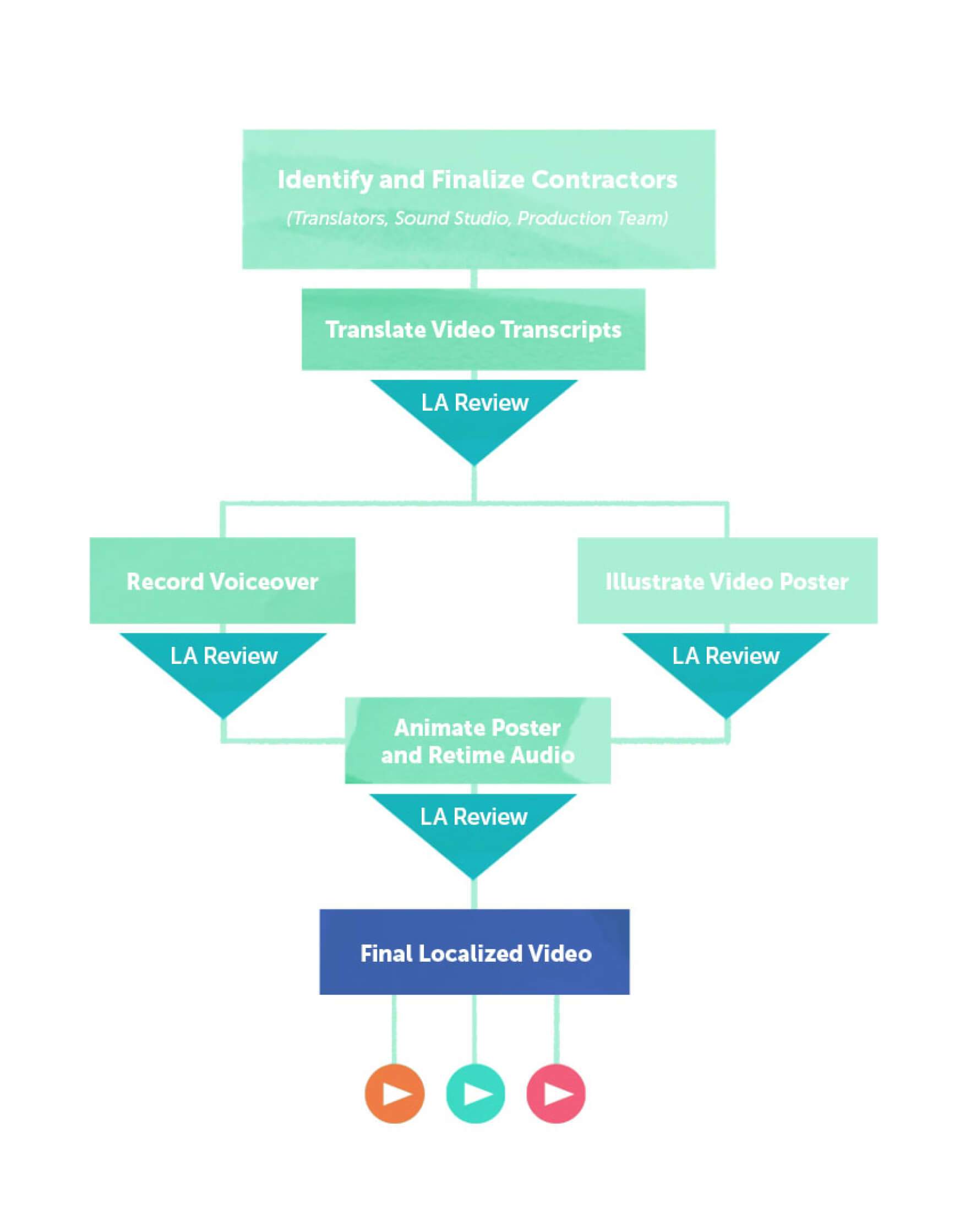 Want to help with the localization effort?
Check out our Translators page to learn more.